DIY Moto. 1335 Leeds Ave, Bay 7
Address: 1335 Leeds Ave, Bay 7, Ottawa ON K1B 5K9
Phone: 613-614-3727
Email: clutch@diymoto.ca
Hours: 
Monday to Friday: 5:30pm – 10:00pm
Saturday: 10:00am – 7:00pm
Sunday: Hours available by appointment only. Email clutch@diymoto.ca to schedule. 24 hours in advance is suggested.
Custom Hours Available! Contact us to make arrangements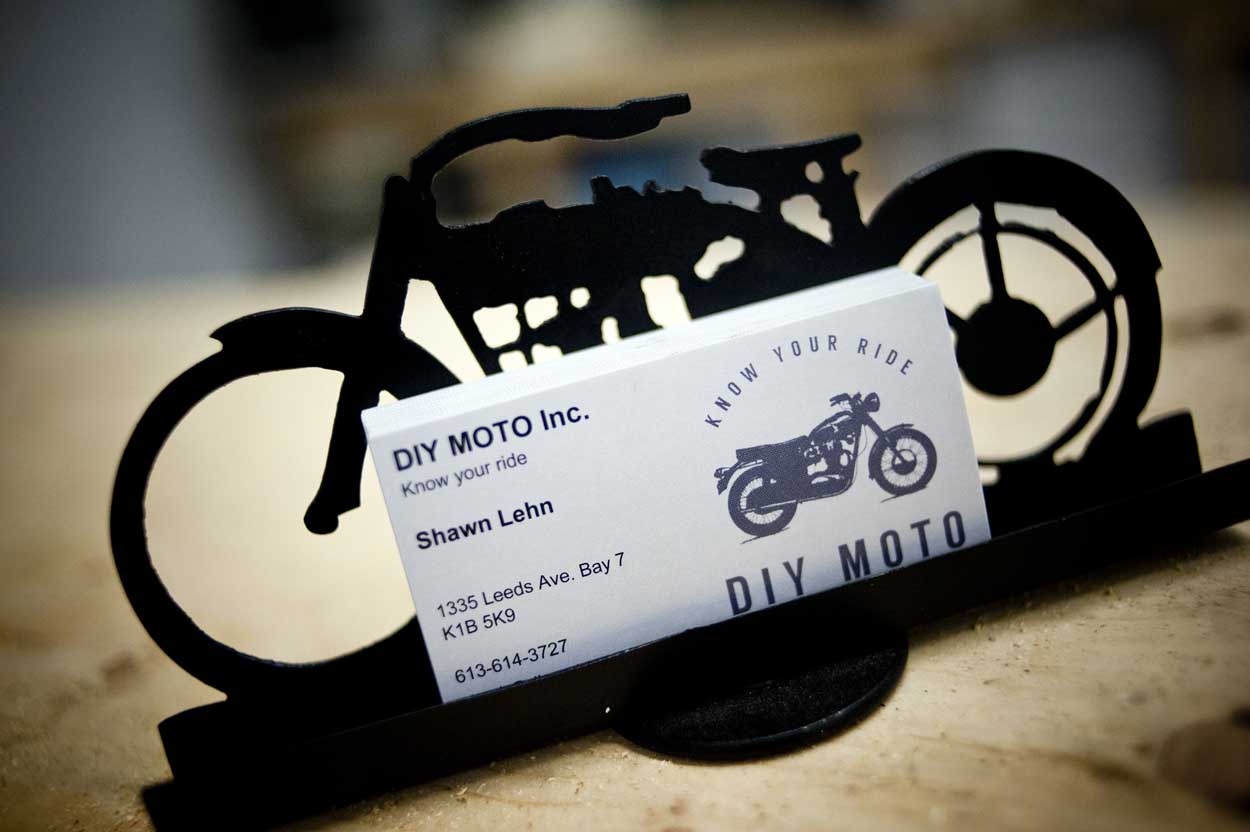 FAQs
Do I need to book a lift in advance?
Not necessarily. Feel free to just show up, but if the bays are all in use, you may not get in right away. If you want to book a lift for a specific date, shoot us an email clutch@diymoto.ca
What do I need to bring?
Bring your bike and any parts you need to add to your bike. We have all the tools. Make sure to also bring your ownership and ID as we need to ensure the bike you work on is one that you own.
Can I buy oil?
We will have some varieties of oil for sale. Check out our shop page to see what we have available.  If we don't have what you need, et us know what type of oil and filter you use and we'll see what we can do to add it to our supply.
What if you don't have the tool I need?
Let us know! We try to have a wide variety to fit everyone's need, but if there's something we don't have, we'll look into buying it for the shop.
What if the work I need to do takes longer than a night?
We will have payment and storage options if you have a project that takes longer than one day. Those details still to come
Can I store my motorcycle over winter?
Yes! With the Commuter and Wrench Monkey membership, you have access to winter storage at the shop. Pricing details can be found at The Shop page.
Can I switch between memberships
Of course! You will need to give us seven days notice before switching to a different membership. We cannot give refunds for partial months used.